A Breakthrough in Surfacing!
CALL US ON 0499 007 709
Equine Rubber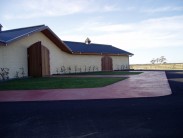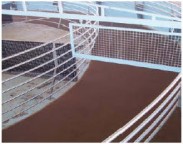 EQUINE RUBBER Wetpour surfacing is a heavy duty product that has been specifically developed for equine applications. It offers a seamless, durable and hardwearing surface that is non-slip, easy to maintain, comfortable for horses and suitable for most Equine surfacing applications such as Breezeways, Walkways, Parade Rings, Stable Floors, Horse Walkers, Trucks, Trailers and Horse Floats. Our Equine Wetpour Rubber surfacing product is supplied and installed by our own professional installers. The product is warranted for 3 years against the use of faulty materials or poor workmanship. Flexitec Synthetic Surfaces has been supplying and installing Equine Rubber Wetpour surfaces for over twelve years and is recognised for its quality installations and excellent after sales service where required.

View Our PDFs