A Breakthrough in Surfacing!
CALL US ON 0499 007 709
EPDM Surfacing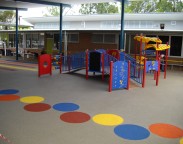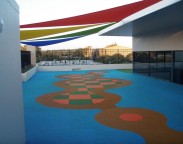 EPDM (Ethelyne Propylene Diene Monomer) Wet Pour Surfacing is widely used in today's playground industry. This granular shaped product is coloured all the way through compared to recycled products which are coloured on the outside and black in the middle. Our EPDM offers a range of 21 colours and comes with a 3 year materials and workmanship warranty. For more information contact one of our friendly Sales Representatives.

View Our PDFs

View Chart